Welcome to the Greater Wellington Citroën Car Club (GWCCC) Page. We are delighted that you have chosen to join our Club.
After you select the green "I AGREE" button below, you'll be directed to the membership application form.
When you've completed your application, select "Join the Club" button.  You'll then proceed to instructions on subscription payment to the Greater Wellington Citroën Car Club.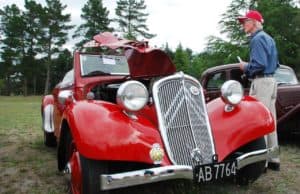 When the Club has received your payment, your application will be approved and you'll receive an email welcoming you to the club, providing your personal logon details and allow access to the site's member's area.
If you run into any problems completing your application, do feel free to get in touch via the Contact Us page (include phone number), where one of the membership team will be more than happy to assist.
In the meantime, you will be most welcome at any club event.
All we ask first is that by completing your membership application you are agreeing that you will abide by our clubs rules and constitution.    You can view the constitution here