Benefits of Club membership
Monthly activities such as technical and social occasions, Gymkhanas and car trialling
An annual national rally hosted in turn by Citroën Branch Clubs across NZ that make up the Citroën Car Club of NZ
A quarterly "New Zealand Citroën" magazine, with free advertising (excluding trade)
Access to the Club Library and technical advice
Making new friends with like minded people throughout New Zealand and enjoying the friendly camaraderie of the Citroën fraternity
Are you interested in French cars? Citroën, Peugeot or Renault. New or old, on the road, project or a dream.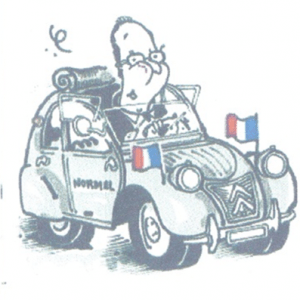 If you own one of these vehicles, or would like to own one, or simply have an interest in them, then you should consider Club membership We invite you to become a member of the Taranaki West Coast Citroen Car Club. We have regular outings and meetings. Our membership extends from Taranaki to Rangitikei.
View a sample copy of our Newsletter.
View a sample copy of New Zealand Citroën
View a copy of our constitution
If you wish to speak to someone first, please contact any one of the following members
President Christine Savage (Whanganui) Ph. 027 338 3321 or (06) 342 4755
email president_TW@cccnz.club
Secretary Sharron Caseley (Whanganui) Ph. (06) 342 1805 email secretary_TW@cccnz.club
Wayne Julian (New Plymouth) Ph. (06) 755 3173
Dave Crompton (Hawera) Ph. (06) 278 8213
We would be pleased to have you as a member. All you have to do is click the "Join Taranaki West Coast" button below
| | | |
| --- | --- | --- |
| Upcoming Taranaki West Coast Events | | Taranaki West Coast Posts |
| | | |
| | | |