Tractions – All Models – Resources
Some useful information and links to help you keep your traction on the road, safe and comfortable.
Upgraded trafficators – Flashing LED festoon bulbs  Posted October 2017
From Graham Tulett  – A friend of mine bought a set for his Citroen and I have ordered a pair for myself. (my other car isn't modern enough for trafficators). These turn your dull trafficator into a bright blinker, much easier to see and therefore much safer, and take 5 minutes to fit. Follow the link below to the sellers website inn the UK.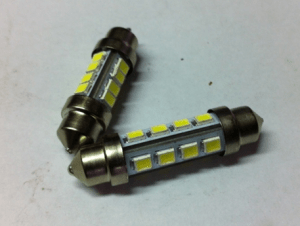 I think they're an excellent idea. not cheap at nearly $50nz a pair including postage but they seem to last very well.
Silent Blocs for Traction Avant  Posted 30-11-2017
Brain Read purchased and installed silent blocs from Roger earlier this year.
The testing stations are aware they are rubber bushes and part of the suspension and can perish over time.
If you are interested in purchasing replacement Silent  Blocs for your traction please either contact Brian Read  at b.m.read@xtra.co.nz
or Roger Willaims at rdrw@steam-car-dev.karoo.co.uk
——
From Roger Williams
Subject: Citroen Traction: Silentblocs for the Legere/Normale/Commerciale/Familiale cars
My grandson will be making a batch of silent blocs for the above cars, if there is enough interest, using the tooling that I made the last batch with.
His firm, is called 'Yellow Box Engineering Ltd.' and he will write to you shortly to see if you or anyone you know might be interested.
Best wishes
Roger Williams,
Steam Car Developments,
35 Wood Lane,
Beverley.
EAST YORKSHIRE HU17 8BS.
UK
Tel: 44 (0) 1482 863344
e-mail: rdrw@steam-car-dev.karoo.co.uk
A list of the serial numbers for Slough built cars from 1935 – 1955