Chris Butler & David Gerrie (Greater Wellington Branch) warmly welcome you to the 2020 Post Rally Tour.
It will be of a thematic style while travelling through Taranaki and the Central North Island, Hot pools are guaranteed (again) with lots of fun.
Rural and back country roads will be traveled wherever possible. Where unsealed roads are traversed, alternate routes will be provided to those who prefer to travel sealed roads, rejoining your traveling companions each day.
We plan to stop for picnic morning and afternoon teas, so pack your picnic gear and don't forget your togs for hot pools.
Chris & David will prepare an email newsletter to post rally tour attendees and we'll contact you to confirm accommodation arrangements.
The tour commences Monday 9th March with breakfast from 8 AM at the Someday Cafe, 90 Princes St, Hawera
Starting from the cafe, we  travel the coast road stopping at Opunake coastal walk and lookout. Then onwards to Cape Egmont lighthouse for outstanding views (weather permitting) as well as a small museum).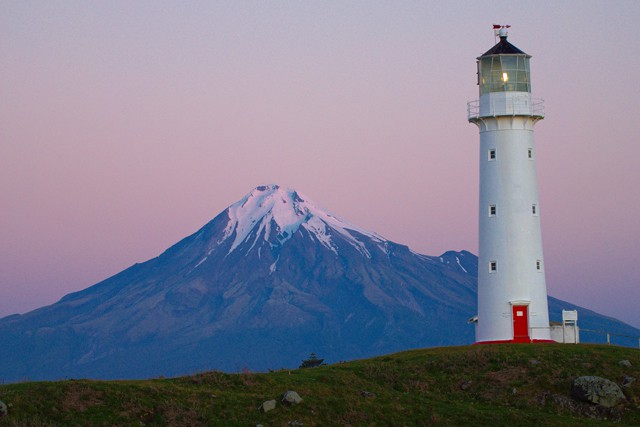 We then head inland to Pukeiti for a late Morning tea at Rainforest cafe and then a walk around the new developments.

Passing through Inglewood, we travel over the back roads via Bertrand Road Bridge to arrive at the Awakino Hotel late afternoon. Dinner and overnight plus breakfast in the morning, if desired. DBB $160 per couple
Tuesday 10th March
Next morning we Head north  up the coast road (sealed road) taking a side trip to Waikawau Tunnel Beach (gravel road 4 kms).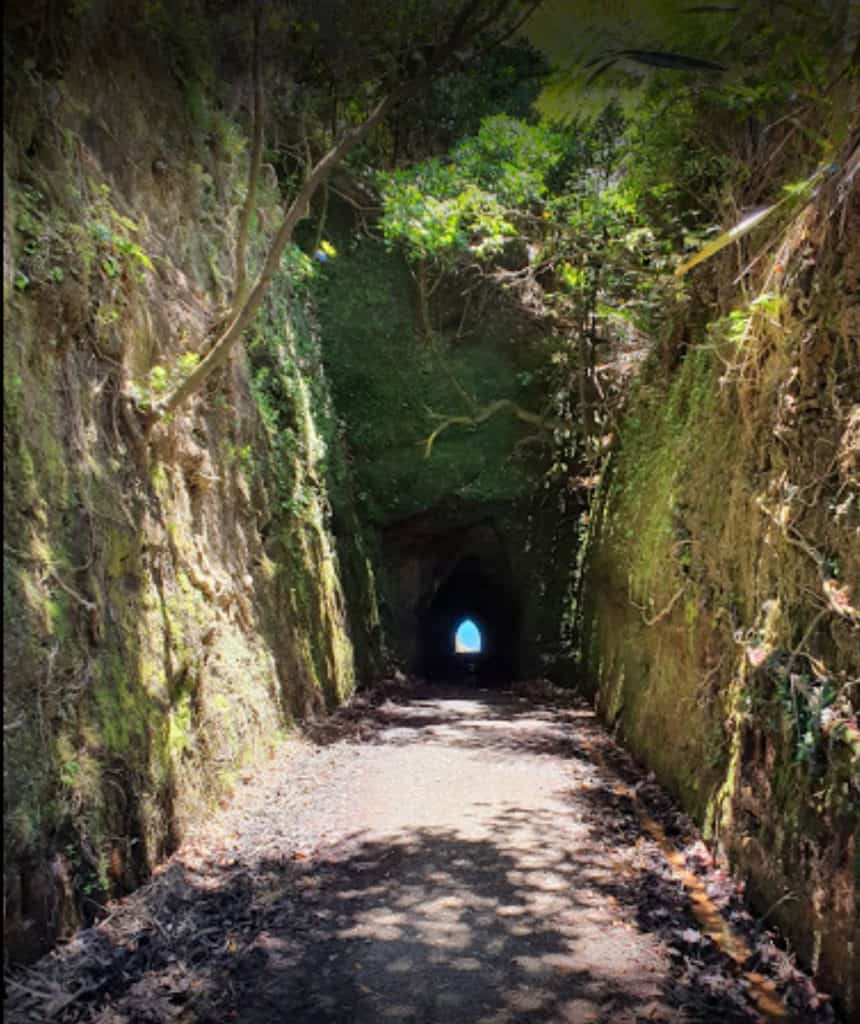 Then onwards to Marokopa for picnic lunch by the river mouth.  After lunch, a 1hr drive to Beachside Kawhia.
Overnight at the Kawhia Beachside S-Cape, escape Holiday Park for 2 nights. Motel and cabin accommodation. ($135 – $60) per night per Motel / Cabin).
Wednesday 11 March
A trip to hot water beach nearby and looking at arranging a Historic cruise on the harbour, with a lazy day around Kawhia.
Thursday 12 March
South now to Pipiriki.  We will park our cars at the Tour centre in Pipiriki and catch the Jet boat up to the Lodge.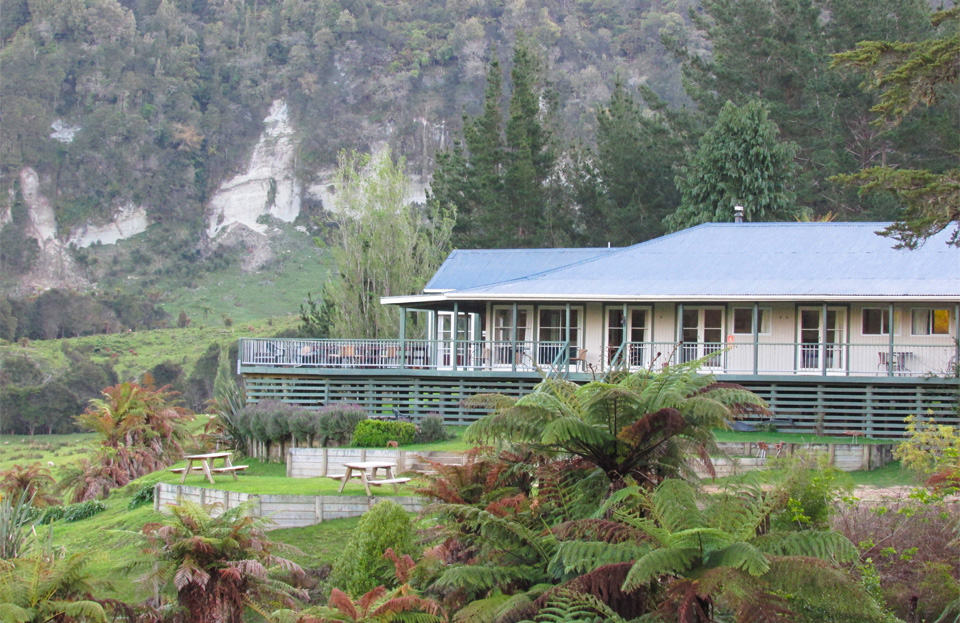 Dinner and overnight Thursday.
Friday 13 March
After breakfast, we take the jet boat up to the Bridge to nowhere and a gentle 1 hour walk up to the bridge. Return to Pipiriki around 2 pm.
Ending with a Scenic drive down the river road to Whanganui Grand Hotel for celebratory dinner and overnight.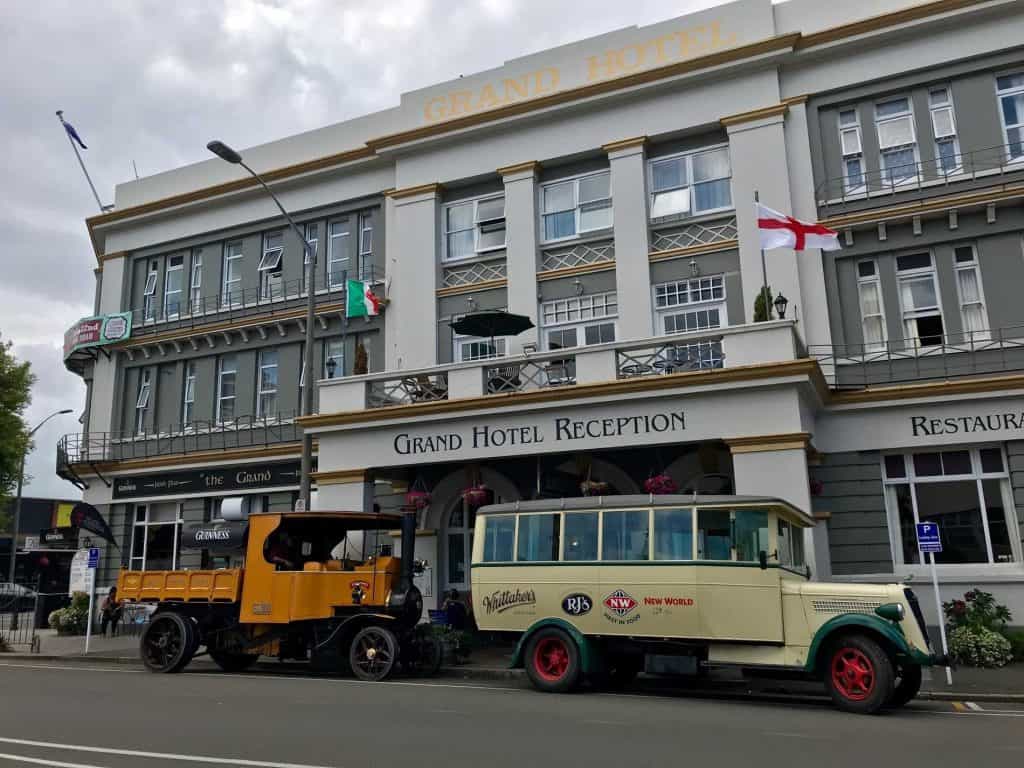 Accommodation
For accommodation, contact David Gerrie or include in the form below & he will confirm bookings.  If you prefer to stay elsewhere, let us know.