1969 Citroën AMI 6 Estate [Break]   602cc right hand drive.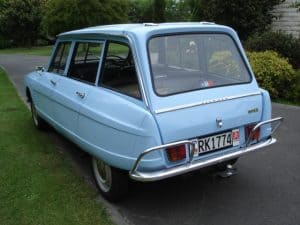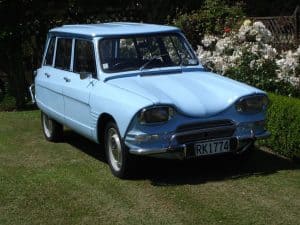 Recent restoration many NOS replacement panels fitted including floors, rear guards. 'A' panel new sills new window channelling fitted to all doors.
Repainted in original colour rust treated and under sealed.
New floor carpet and sound proofing fitted fully lined boot area and reupholstered
seats.
This vehicle is in excellent condition it is the only Citroën AMI 6 in the NZTA
system in NZ and is one of only 4 known right hand drive AMI 6 Estates world
wide.
If you are interested in this unique vehicle and would like more information,
pictures etc. And would like to discuss pricing please contact;
Basil at   bevbas@xtra.co.nz    or Phone 0273 448 428.