Date/Time
Date(s) - 12/03/2021 - 14/03/2021
18:00 - 23:00
Location
Wellington Racing Club
Categories
A very warm welcome to the 2021 National Rally which will explore the great Hutt Valley.
The Friday night registration will be hosted by Armstrong Motor Group at their splendid Citroën showroom in Lower Hutt.
On Saturday the Pride of Ownership will be at the Wellington Racing Club (WRC) in Trentham. The Gymkhana and Saturday buffet meal will be held at the Trentham Military Camp around the corner from the WRC.
The AGM and Spotting Tour briefing on Sunday morning will be at the WRC as will the prize giving dinner on Sunday night.
The theme for the weekend is Citroëns on Parade as being thoroughbred cars they will be like racehorses being paraded in the paddock before they race.
The Saturday at Trentham is NZ Oaks race day and also Student Day which the WRC uses to promote racing to a new generation of punters. This makes it a great day to parade our Citroëns as well.
We expect a proper military standard of attendance and presentation of people and their cars in keeping with the theme of Citroëns on Parade.  And before someone gallops in to point out that the Pride of Ownership is being held at the Racing Club, remember that this is the starting gate part of the rally and just like the racecourse all the horses (CARS) and their riders (Drivers) will be on parade, groomed and ready to run.  The dust and lather will come as the day progresses.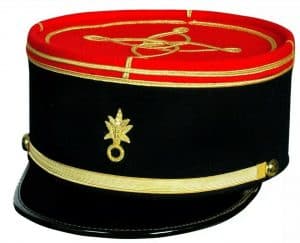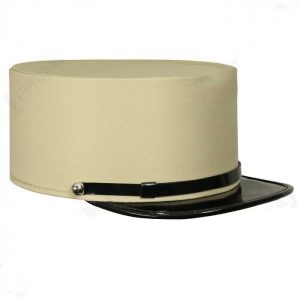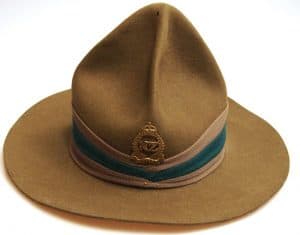 Mark your diaries now.  More information coming soon to the website and the NZ Citroën magazine.  The GWCCC looks forward to hosting our colleagues from the provinces as you jockey for the prizes.
Rally registrations open on 20 November 2020.
Pre and Post Rally Tours
Chris Butler & David Gerrie (Greater Wellington branch) again warmly welcome you to the Post Rally 5-day tour.   Monday 15th starts with breakfast and tour briefing at the Fig Tree Cafe in Trentham, then we head over to the Wairarapa.  The 5 day tour will take us through many quiet country roads through the Wairarapa, Hawkes Bay, eastern and central North Island, with highlights including winery tours, gardens, coastal visits, high country (for the North Island) sheep station and a number other ideas Chris & David & Chris are busy concocting up.  There will be a lay-day mid week, where we stay 2 nights at a quiet hideaway.  There may even be trout fishing and rafting on the Rangitikei river.  We plan to finish the tour back in the lower North Island.
Click here to register your interest for the Post Rally tour.
The Pre-rally tour is looking for an organiser, so if you're keen to plan and be the host, send an email to nationalrally@cccnz.club.
National Rally Programme
Details to come.
General Rules of the Rally
All vehicles entered must carry a current registration, warrant of fitness and insurance.
All Road Code rules must be obeyed when on public roads.
Only members of the CCCNZ, which includes all Branch Club members, who are registered for the rally and competing in Citroën, DS and Panhard vehicles are eligible for the Pride of Ownership, Spotting Run and Gymkhana trophies.
More than one driver may enter the events using the same vehicle.
Pride of Ownership will be judged by popular vote; the Overall Rally Trophy will be awarded for the best overall aggregate points in both driven events.
Trophies awarded to overseas entrants must be retained in New Zealand
Accommodation
There is a good choice of accommodation available in the Hutt Valley.
Trophy List and Competition Events
A full list of National Rally trophies and certificates for competition events can be found HERE
Prize-giving Dinner
The Prize-giving dinner will be held at rally HQ (Wellington Racing Club).
Farewell and Post Rally Tour Welcome breakfast

A National Rally farewell and Post-Rally Tour welcome breakfast is from 8 AM at the  Fig Tree Cafe in Trentham (not included in the registration fee).
Registration conditions
By completing your registration below, I/we acknowledge that I/we will be participating in the Citroën Car Club Rally at my/our own risk and that I/we will not hold the Greater Welington Citroën Car Club or the Citroën Car Club of New Zealand or their officers responsible for any loss, injury or damage incurred to persons or property while engaged in the event.
I/we also agree to abide by the General Rules of the Rally (above).
Payment
You will be able to choose payment via:
Offline via Internet Banking, Telephone Banking, or Direct Bank Transfer (You'll be provided bank account details via email following your registration)
Enquiries
Feel free to drop us an email at nationalrally@cccnz.club
You are not logged in.  You will need to login below to register for the National Rally

All CCCNZ members have a username.  You can also use your email address as username.  If you've forgotten your password select Forgot Password below, or if you have forgotten your Username you can Contact Us or send an email to admin@cccnz.club and one of the team will help you out.
If you're not a member click the Join button below.
To see the list of attendees here, you also need to login.
This content has been restricted to logged in users only. Please
login
to view this content.
Bookings