A very warm welcome by your Taranaki West-Coast Citroën Car Club to the  'Mountain View' National Rally 2020, to be held at Hawera on the weekend of 6-7-8 March 2020.
Theme for the weekend; 'All things French'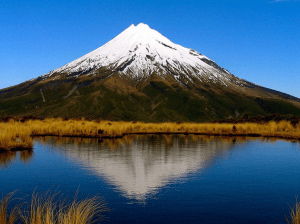 The Rally will be held at 'Shads', 256 Waihi Road. The venue is extensive, which will enable all activities to be held on site, apart from the 'Spotting Run'.
Scroll to the bottom of this page to see a list of registered attendees and vehicle(s) they are bringing. (For privacy reasons, you need to be logged in).
Pre and Post Rally Tours
The Pre-rally tour is looking for an organiser, so if you're keen to plan and be the host, send an email to nationalrally@cccnz.club.
Chris Butler & David Gerrie (Greater Wellington branch) again warmly welcome you to the Post Rally 5-day tour, way up in the back blocks, including Hot Pools! Click HERE to register for the Post Rally tour.
National Rally Programme
Friday 6 March
6:30 PM
Welcome and registration at Shad's Restaurant
Saturday 7 March
10:00 AM
Assemble in Car-Park for start of Gymkhana
12:00 Noon
Lunch in Shad's Restaurant
1:30 PM
Spotting Run
7:00 PM
Evening meal. Informal Buffet at Shad's Restaurant
Sunday 8 March
from 8:00 AM
Car wash facilities available (details to come)
9:30 AM
CCCNZ AGM at Shad's followed by morning tea
10:30 AM
Pride of Ownership and Public Display. Cars displayed on sealed car park
12:30 PM
Lunch at Shad's
after lunch
A guided tour of interesting highlights in Hawera and surrounding area, starting at the top of the water tower
7:00 PM
Prize Giving Dinner at Shad's Restaurant
Monday 9 March
8:00 AM
National Rally Farewell and Post-Rally Tour Welcome breakfast
General Rules of the Rally
All vehicles entered must carry a current registration and Warrant of Fitness.
All Road Code rules must be obeyed when on public roads.
Only members of the CCCNZ, which includes all Branch Club members, who are registered for the rally and competing in Citroën, DS and Panhard vehicles are eligible for the Pride of Ownership, Spotting Run and Gymkhana trophies.
More than one driver may enter the events using the same vehicle.
Pride of Ownership will be judged by popular vote; the Overall Rally Trophy will be awarded for the best overall aggregate points in both driven events.
Trophies awarded to overseas entrants must be retained in New Zealand
Accommodation
There is a good choice of accommodation available in town and a significant range within the fringes of the town's boundary.
South Taranaki District Council accommodation page: https://www.southtaranaki.com/Visit/Accommodation/Hawera-Accommodation/
Click on their name to see their website in another browser tab
Trophy List and Competition Events
A full list of National Rally trophies and certificates for competition events can be found HERE
Prize-giving Dinner
The Prize-giving dinner will be held at rally HQ (Shads).  Let's dress for this event in French style.
Farewell and Post Rally Tour Welcome breakfast

A National Rally farewell and Post-Rally Tour welcome breakfast is from 8 AM at the Someday Cafe, 90 Princes St, Hawera (not included in the registration fee).
Registration conditions
By completing your registration below, I/we acknowledge that I/we will be participating in the Citroën Car Club Rally at my/our own risk and that I/we will not hold the Taranaki West-Coast Citroën Car Club or the Citroën Car Club of New Zealand or their officers responsible for any loss, injury or damage incurred to persons or property while engaged in the event.
I/we also agree to abide by the General Rules of the Rally (above).
Payment
You can choose to pay via:
Online using your Credit Card, Debit Card or PayPal

account (via PayPal).

Offline via Internet Banking or Cheque

.
If paying

Offline

, you'll be provided bank account details via email following your registration. 
Enquiries
Feel free to drop us an email at nationalrally@cccnz.club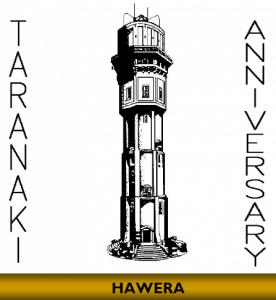 You are not logged in.  Please login below to register for the National Rally



All CCCNZ members have a username.  You can also use your email address as username.  If you've forgotten your password select Forgot Password below, or if you have forgotten your Username you can Contact Us or send an email to admin@cccnz.club and one of the team will help you out.
If you're not a member click the Join button below.
To see the list of attendees here, you also need to login.
This content has been restricted to logged in users only. Please
login
to view this content.