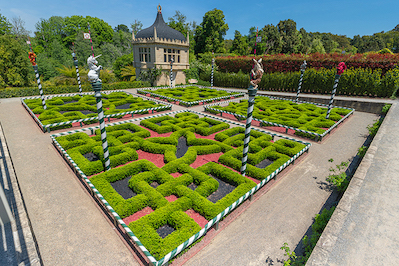 Meet at 10.30 am at the Hamilton Gardens.
Enter Gate 2 off Cobham Drive, drive down the hill and turn right before the paved parking area to park on the grass under the trees. If wet we might have to move onto a paved area.
Bring a picnic lunch (or purchase food from the Gardens Café) to eat in the rose gardens. Bring a chair and anything else you need so you are comfortable on the day.
Once we are all assembled you will be given a map of the gardens and a list of questions (1 or 2 per garden) to answer. It takes some time to view all the gardens and we will break for lunch at about 12.30pm and resume viewing later. It took Loretta and myself 3 hours to view the gardens, make up questions and have lunch so we should finish around 2.30 pm.
If attending could you please let Robin Tervit know (robintervit@kinect.co.nz or 0210398402) by November 14.
Those travelling down from Auckland may like to meet up at BP Services, Papakura on the Southern Motorway at 9.15 for a 9.30 departure, and continue in loose convoy.
Tip: If you are going down on your own and haven't been that way lately, don't get off at the Hamilton City exit as you would have in the past, but stay on the Expressway until you see signs for "Hamilton Gardens". (Chartwell exit)